Barry Friedman Ltd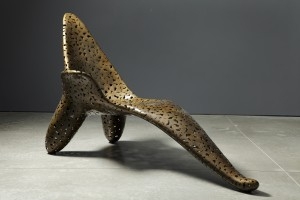 Hand-blown glass canes; partial battuto and inciso surface
Variable; up to 14 inches high
Photography Courtesy of
:
Barry Friedman Ltd. " >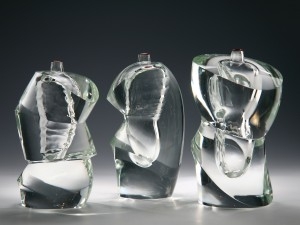 Hand-blown glass canes; partial battuto and inciso surface
Variable; up to 14 inches high
Photography Courtesy of
:
Barry Friedman Ltd. " >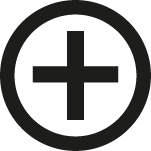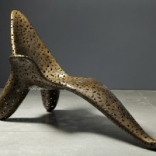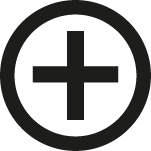 Barry Friedman Ltd. has been an important presence in the international art market for the past 40 years, bringing twentieth century European fine and decorative art to the attention of the American audience. The gallery presents 6-8 exhibitions a year featuring contemporary photography and fine art, cutting-edge furniture, studio glass and ceramics. Additionally, the gallery deals in avant-garde painting, works on paper and sculpture from 1900-1940 as well as vintage photography.
In 2007, Barry Friedman Ltd expanded from a 2000 sq. ft. space in a townhouse to a 15,000 sq. ft. space in Chelsea allowing the gallery to mount more ambitious projects and full-scale exhibitions. This move has enabled the gallery to showcase more and more contemporary art by emerging and mid-career artists working in a broad range of media.
Landmark exhibitions presented by Barry Friedman Ltd. have included: Mackintosh to Mollino: Fifty Years of Chair Design (1984); The Bauhaus: Masters & Students (1988); Gerrit Rietveld: A Centenary Exhibition (1988); Fernand Khnopff and the Belgian Avant-garde; Tamara de Lempicka (1983, 1996); Bernard Boutet de Monvel (1994); Design Italian Style (furniture of Carlo Mollino and Carlo Graffi and important Italian Murano glass (1988); Ron Arad Paved with Good Intentions (2005); Ron Arad THERE IS NO SOLUTION because there is no problem (2006) and numerous important photography exhibitions.
At Design Miami/ 2010, Barry Friedman Ltd. will feature contemporary works by Ron Arad, Wendell Castle, Ingrid Donat and the Garridos.